Author:
Brothers-All-Natural
Brothers-All-Natural is committed to providing healthy snacks for all ages. Our freeze-dried Fruit Crisps are 100% Fruit, Nothing Else! No preservatives, no added sugar, no colorings, and no flavor enhancers! A delicious, healthy, & convenient fruit snack - The one Mother Nature would eat! Check out our line of
Disney fruit snacks
for the kids; a fun way for a child to get two full servings of fruit!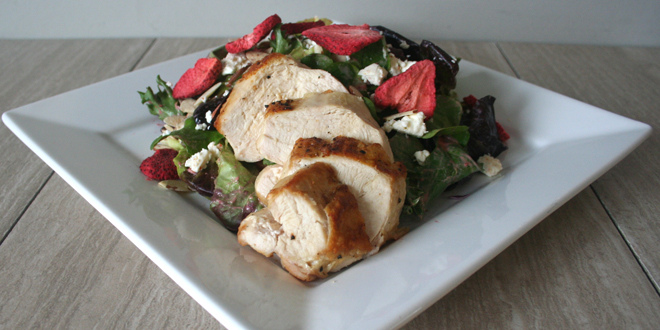 Healthy grilled chicken salad with a sweet and tangy strawberry dressing. Freeze dried strawberries give an extra punch to this chicken salad recipe.   Freeze … Read More ›