Fun Halloween Contest for Teachers and Students Pre-k to 3rd grade:  Win Healthy Classroom Treats for Halloween!
CONTEST HAS ENDED – CONGRATULATIONS TO OUR WINNERS!
We would like to thank all of those who participated in this contest; teachers, parents, and of course the children who created some amazing drawings!  They were all wonderful!  In fact, we had such a hard time selecting one winner so we decided to choose two.  Congratulations Betsy and Mackenzie, you have each won a 40-pack of Disney Halloween Fruit Crisps for your class!
Betsy K.  Age: 5: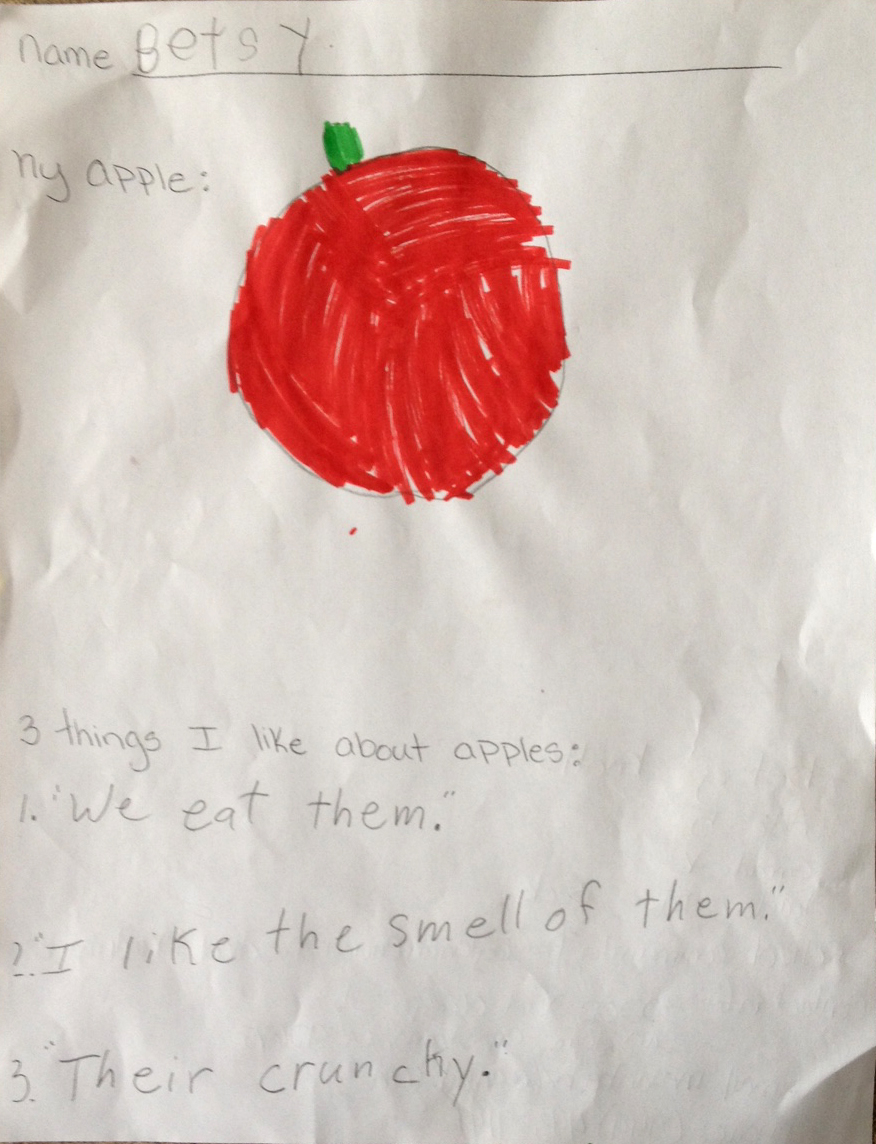 Mackenzie H .  Age: 6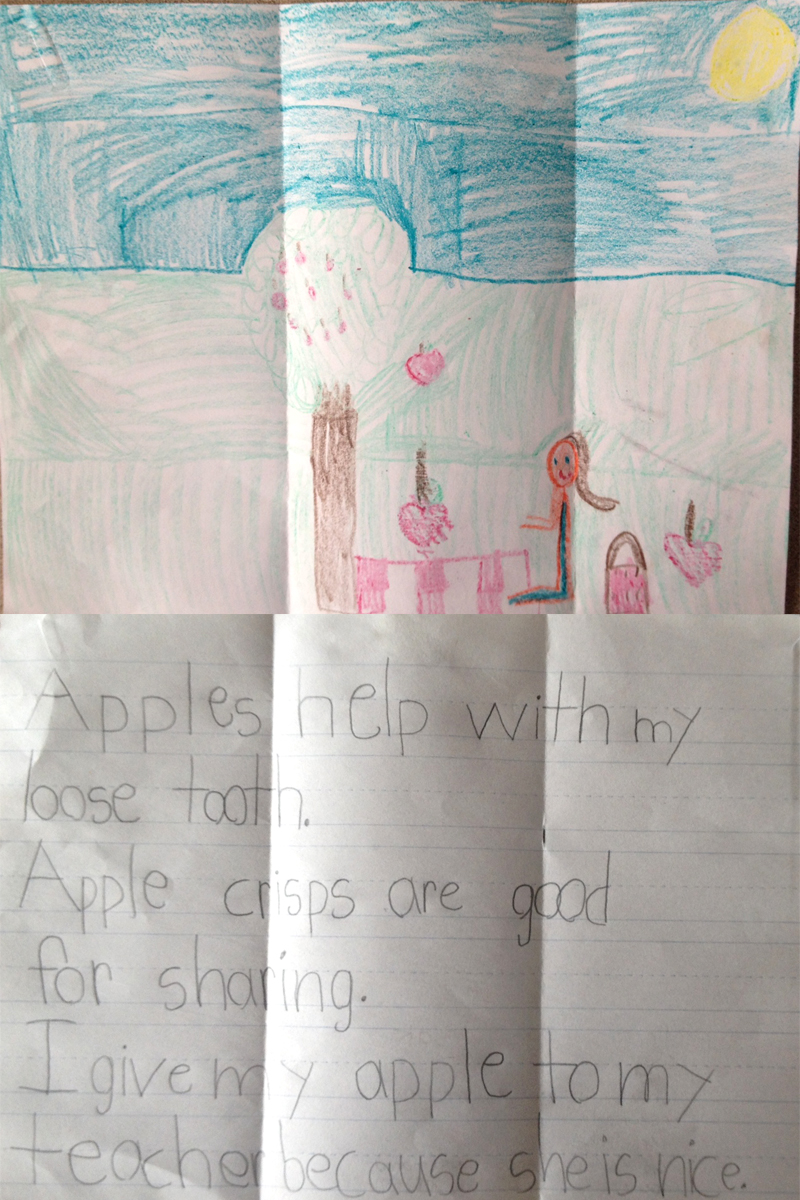 ***  Contest had ended  ***
One lucky winner will receive Disney Halloween Fruit Crisps for his/her entire class!
– 40 bags of Mickey Mouse Fuji Apple Fruit Crisps (.18 oz)
– 100% fruit snack!  No additives or preservatives.
– Allergy free:  gluten free, soy free, peanut/tree nut free, dairy free, non GMO, vegan, and OU Kosher certified
How to Enter & Win:  Draw a picture of an apple and tell us 3 things you like about apples!  Winner will be selected based on creativity.

Mail your entries to:
Brothers International Food Corporation
c/o Halloween Contest
1175 Lexington Ave,
Rochester, NY 14606
EMAIL:  Scan the drawing and email to promos@brothersallnatural.com
CONTEST RULES:
Open to students in pre-K to 3rd grade
All entries must be received by October 17, 2013
Draw a picture of an apple and list 3 reasons you like apples
To enter you can send one picture from your whole class, or have every student in the class draw their own apple
The more entries we receive from your class, the better your chances are of winning
On the back side of each drawing please provide the following:  Student's name, age, school name, grade, teacher's name, and contact information
Winner will be announced October 18, 2013.  Good Luck!