Gluten-Free, Dairy-Free Raspberry Swirl Coconut Ice Cream

Print recipe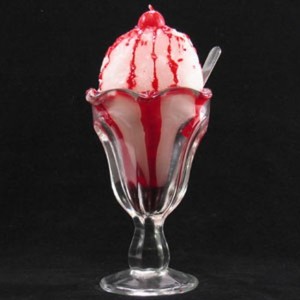 | | |
| --- | --- |
| Dietary | Gluten Free, Vegan, Vegetarian |
| Meal type | Dessert, Snack |
| Misc | Child Friendly, Freezable, Serve Cold |
Love raspberries? You're going to love this frozen treat!
Ingredients
2 cups coconut milk
8oz coconut cream
1/4 cup honey
2 teaspoons vanilla
1/4 teaspoon sea salt
1 1/2 cup Brothers All Natural Freeze Dried Raspberries
Water
Directions
Ice Cream Instructions
Step 1
To get the coconut cream, put the can of coconut milk into the refrigerator for a few hours, then scrape the heavy cream from the top - you should get at least 8 ounces.
Step 2
Add all the ingredients except the Raspberry Swirl into a blender and mix well.
Step 3
Pour this mix into your ice cream maker and follow the instructions for your machine (generally around 20-25 minutes).
Raspberry Swirl Instructions
Step 4
Set aside just a few raspberries as a garnish, if you like.
Step 5
In a clean blender, blend freeze dried raspberries until fine.
Step 6
Add small amounts of water (1 Tbsp) at a time and blend until thick, jam-like consistency.
Prep the Parfait Glass
Step 7
Drop some of the Raspberry Swirl mix into the bottom of a parfait glass and swirl around the sides.
Step 8
Place ice cream into the glass, then drizzle swirl mix on top.
Step 9
Garnish with one of the Raspberries you saved earlier and serve immediately!