Groups and individuals interested in losing weight, maintaining weight, and discussing weight issues and goals.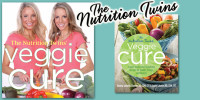 Nutrition Twins
nationally recognized registered dietitian nutritionists and personal trainers
If you would like to join our Weight Loss Community, or you have information to share about losing weight,  get connected!  You do not have to contribute content to become a member of our community, but we do welcome your input!