No Bake Apple Cookies

Print recipe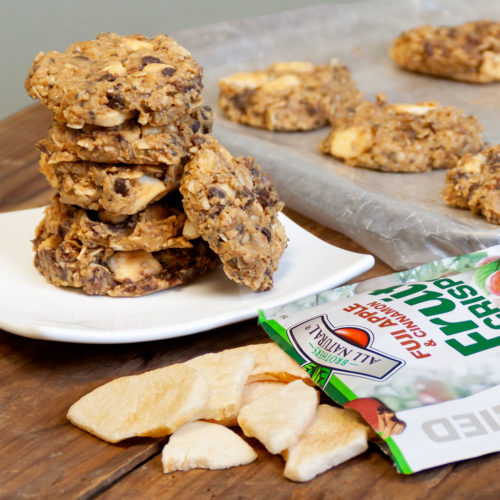 Ingredients
3/4 cups Peanut butter
1 tablespoon Honey, agave or maple syrup
1 teaspoon Vanilla
1-2 tablespoon Chia Seeds
3/4 cups Rolled Old Fashioned Oats
1/4 cup Mini Chocolate Chips
1/4 cup Brothers All Natural Apple Cinnamon Fruit Crisps (broken into small pieces)
Directions
Step 1
In a microwave safe bowl, melt the peanut butter, honey (or other substitute listed above) and vanilla for about 20-30 seconds. Stir until fully incorporated.
Step 2
Add the rest of the ingredients and mix well.
Step 3
Roll the mixture into balls and place on wax or parchment paper. Flatten into cookies with a glass or your hand. Place in the fridge and chill for at least an hour before enjoying!