Nut Butter Football Bites with Freeze-Dried Fuji Apples & Cinnamon

Print recipe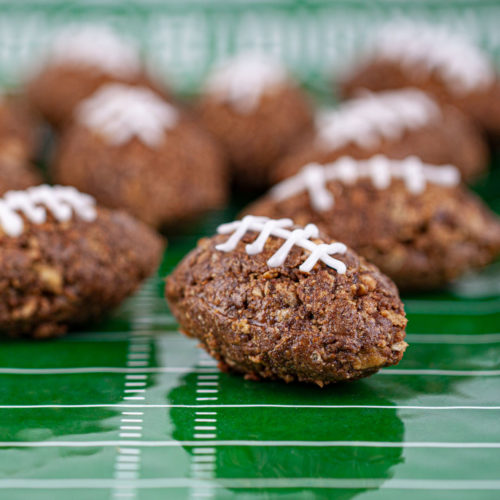 Ingredients
1 cup grape-nut flakes cereal (or any kind of flake cereal)
1/2 cup Brothers All Natural Fuji Apple & Cinnamon Fruit Crisps (crushed, about 3 10g bags)
1 cup nut butter
2 tablespoons honey
1 tablespoon cocoa powder
Directions
Step 1
Crush flakes and Fruit Crisps. Mix in nut butter, honey, and cocoa powder.
Step 2

Shape into footballs by using 2 teaspoons to make a mold, squeeze together and remove excess. Decorate with a mix of confectioners sugar and water (thick enough to pipe through a small bag opening and stay firm).

Step 3

Place in refrigerator to allow them to firm. Enjoy!