Strawberry Cream Cheese made with Fruit Powder

Print recipe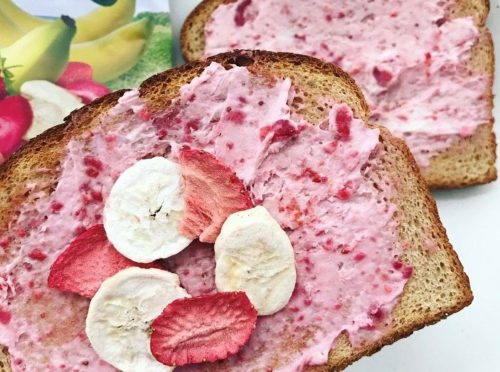 Ingredients
8oz Plain Cream Cheese (room temperature)
1½ Cups Freeze Dried Strawberries
Directions
Step 1
Crush the freeze dried strawberries into a medium-fine powder. You can use a food processor to do this, or you can put them in a sealed bag and use a glass to press down on them.
Step 2
After crushing the strawberries, place them and the cream cheese into a bowl. Mix well with a spoon.
Step 3
Use immediately or refrigerate in as sealed container. Spread on bagels, toast or anything else you think sounds delicious!