Recently we've teamed up with several allergen-friendly companies who perfectly compliment the ideals of our brand. Read on for a description of each, and how to follow or purchase said brands!
Flax for life
Flax4Life is a family-owned and operated bakery based out of Bellingham, WA who prides themselves on making the best tasting, nutritious and gluten-free products on the market
Flax4Life's brownies and muffins are not only certified gluten-free, dairy-free, and nut-free but with flax as one of the main ingredients, are quit the tasty treat loaded with nutrients! Flax4Life is full of Omega 3's, healthy protein, fiber, and lignans!
Read more about them here, or follow @Flax4Life!

Kwik Stix
Tired of the endless mess of painting? Fear not! Kwik Stix Tempera Paint sticks take the mess out of painting while keeping all the fun! Simply uncap, twist and paint! Kwik Stix have a fast drying formula that allows them to dry in 90 seconds while still leaving a paint-like finish! No cups, smocks, water or brushes required. Kwik Stix come in assorted vibrant colors with coverage that won't crack. Great on poster paper, cardboard, wood and canvas. KwikStix are gluten, nut, and egg free!
Read more about them here, or follow @KwikStixPaint!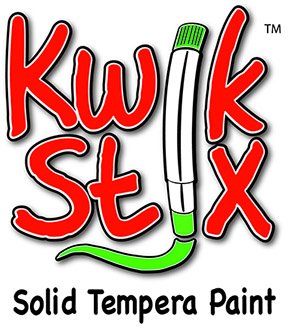 Once Again Nut Butter
Once Again Nut Butter Collective, Inc. is an 100% employee-owned company with a passion for doing things the right way for its people, products and the planet. Founded in 1976 by a husband-and-wife team with an entrepreneurial flair, Once Again has grown from a company run out of an 800-square-foot basement into a thriving business that produces millions of pounds of organic and natural nut and seed butters.
Read more about them here, or follow @OnceAgainNutButter!