Spring is coming fast and the transition between two seasons is an important time to take care of your health and overall well-being.
Spring is the season for new growth, cleansing, and energy. Whether you have gotten off track with your health and wellness this Winter or just want to start fresh this new season, we have a few tips to help you start a healthy transition into Spring!
Increase Your Fruit Intake
Eating fruits can leave you refreshed, fueled, and energized. Brothers All Natural is the leading provider of Freeze-Dried Fruit Crisps, providing the absolute best quality freeze-dried fruit snacks. We strongly believe that fruit is perfect just the way Mother Nature intended it to be. Our Fuji Apples, Strawberries, Bananas, Asian Pears, Peaches and Mangoes are freeze-dried to retain the flavors and nutrients of the with no additives or preservatives to create delicious Fruit Crisps.
Our fruit crisps are packaged for convenience and available in a variety of sizes and flavors. It's never been easier to increase your fruit intake, so stock up for the upcoming Spring season!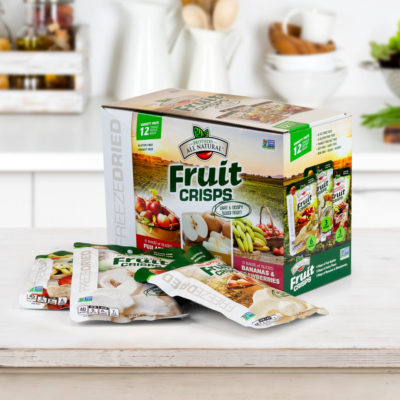 Move More
Incorporating more movement into your daily routine helps gives you energy, relieve stress, and puts you in a great mood. Whether you make your goal to get more steps in or start a new workout routine, Spring is the perfect time to start! Try jogging, yoga, dancing, or whatever movement feels the best for you!
Spend Time Outdoors
With Springtime bringing warmer weather and more light, it's always refreshing to spend some time enjoying the outdoors – especially after the Wintertime! The sun and fresh air are sure to bring a boost in mood and overall wellness. Take a walk, garden, or even just soak in sun – but don't forget your SPF!
Spring cleaning
Let go of clutter to make room to let in fresh things and ideas! Open your windows for some fresh air and take some time to give your home a good cleaning. Spring is the perfect time for spring cleaning after all!
With these simple tips, you can make your transition into Spring simple and healthy. So, say goodbye to Winter and hello to a great Spring!