Brothers All Natural is here to help you start 2022 off on the right foot with a resolution you can easily keep: Eat More Fruit!
According to the Dietary Guidelines for Americans, about 80% of the U.S. population does not meet fruit recommendations, and most people would benefit from increasing their intake of fruit. That's where we come in! Here are a few ways Brothers All Natural can help you tackle eating more fruit and crush that resolution this year!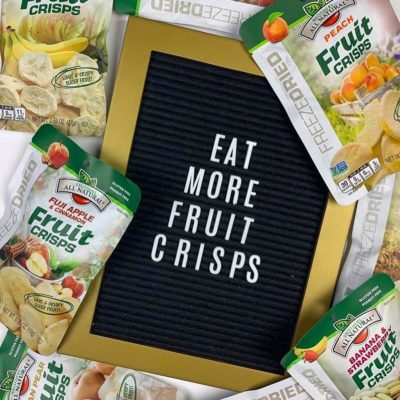 Brothers All Natural Fruit Crisps are made from just one ingredient: fruit! Our Fuji Apples, Strawberries, Bananas, Asian Pears, Mango and Peaches are freeze-dried to retain the flavors and nutrients of the fruits with no additives or preservatives to create delicious Fruit Crisps. Packaged for convenience and available in a variety of sizes and flavors, our crisps are the perfect, anytime snack!
Our fruit crisps can help you eat the recommended amount of fruit daily. The back of each bag of fruit crisps lets you know the equivalent to fresh fruit in the bag according to the Dietary Guidelines for Americans. This makes it easy for you to track exactly how much fruit you're eating and keeps you on track to hit that daily amount!
Another way you can eat more fruit in 2022 is by incorporating fruit crisps into your favorite recipes. From main dishes to desserts, freeze-dried fruit is easy to add to your favorite meals. There are a variety of ways to do this, too! Check out our recipes and for some ideas and inspiration!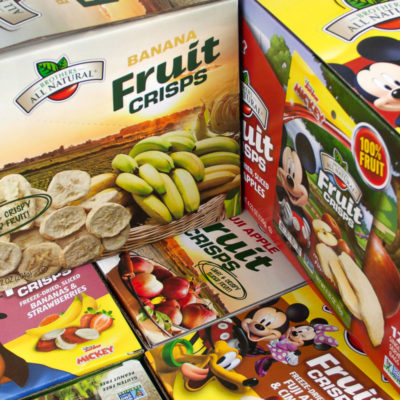 Keeping Brothers All Natural Freeze-Dried Fruit Crisps on hand is a great way to ensure you're getting enough fruit day-to-day. Our fruit crisps go great in recipes, lunchboxes, or simply as a tasty snack on the go for an extra boost of fruit all year long. Swap your chips for crisps and crush your 2022 resolution! Hope you have a Happy New Year!