Strawberries are the fruit of Valentine's Day, and Brothers All Natural freeze-dried strawberry fruit crisps pair perfectly with many Valentine's baking projects. We have come up with some delicious, Strawberry filled treats for you to enjoy on the 14th – and all February long! Try surprising your sweetheart with a homemade dessert, or have a fun-filled night baking with friends and family!
From our kitchen to yours, we hope you have a happy and sweet Valentine's Day! If you make any of these treats, tag us on Instagram or Facebook!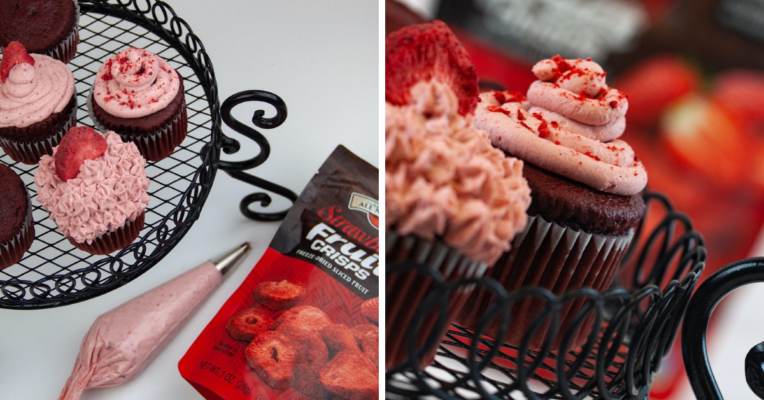 Whether you prefer your cupcakes to be chocolate, vanilla, or even red velvet, strawberry frosting is an easy way to add a delicious and unique flavor to your favorite cupcake recipe! Just blend your strawberry fruit crisps into a fine powder and mix into any finished frosting for a sweet burst!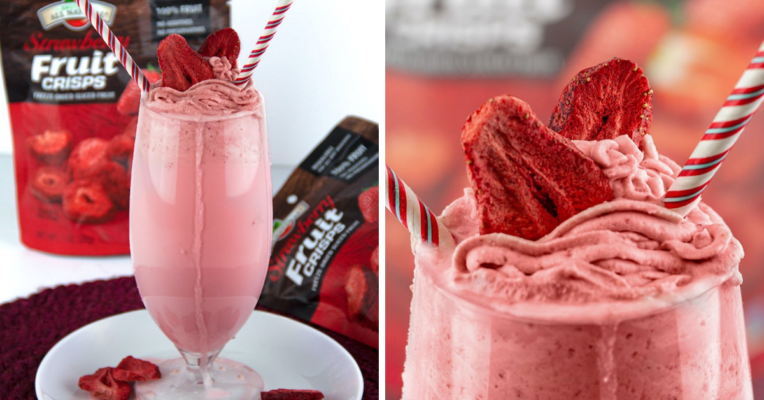 Easy and a classic! Just blend freeze-dried strawberries with ice cream and milk and you have yourself a fruity shake!
Looking for more options? Check out all of our strawberry recipes here!