Camping with Fruit Crisps
Why is freeze dried fruit perfect for camping trips? It's light-weight for carrying around, it has a long shelf-life, it's packaged and sealed in moisture proof packaging to ensure crispiness and it's a healthy snack! Not to mention Brothers All Natural freeze dried fruit contains no additives or preservatives and is made from 100% All Natural fruit.
Although freeze dried fruit is great for snacking on right out of the bag, it can be used in a variety of other ways when camping. Check out these camping with Fruit Crisps recipe ideas on how to incorporate freeze dried fruit into your camping trips.
1. S'mores
Who doesn't enjoy roasting marshmallows over the campfire and making s'mores? Try these delicious s'more combos using fruit crisps:
Or, try s'mores in a cone: CLICK HERE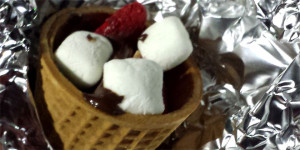 ---
2. Trail Mix
Customize trail mix with freeze dried fruit. Prep before camping by filling Ziploc bags with your DIY mix so it's easy to hand them out on the trip.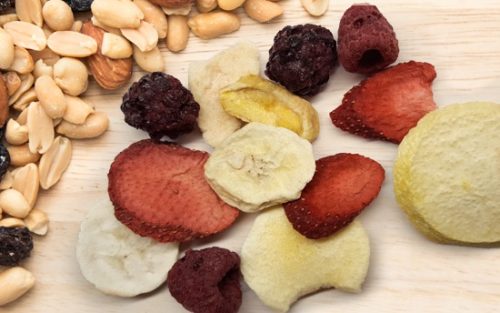 ---
3. Pancakes
Break up the freeze-dried fruit and add it to pancakes cooking on the griddle for a tasty breakfast.
TIP: Before camping, fill a Ziploc bag with just-add-water pancake mix. When you're ready to make them, add the water and mix well in the Ziploc bag. Cut a corner off and squeeze to make pancakes!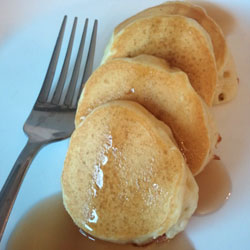 ---
4. Banana Bread
Banana bread is a hearty, make-ahead snack that is great for camping trips. Make your banana bread last longer by using freeze dried bananas instead of fresh bananas. Check out this banana bread recipe using freeze dried bananas: CLICK HERE.
TIP: Throw banana bread on the grill to make it warm and delicious.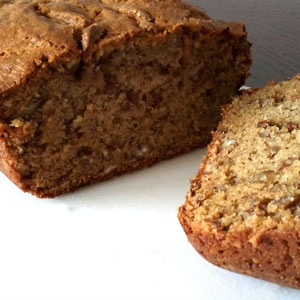 ---
5. Fruit Roll-Up
You'll need tortilla shells, freeze dried fruit and any fillings you want (peanut butter, honey, chocolate chips etc). Grab a shell, add a spread, top with freeze dried fruit, then roll it up and enjoy!
---
6. Infuse Water
You can infuse water with freeze dried fruit the same way you would regular fruit. Just add fruit crisps to water and enjoy the light, natural flavor.
---
7. Fruit Bites
Make mini sandwiches by spreading peanut butter and jelly or chocolate spread in-between pieces of freeze dried fruit like strawberries or bananas.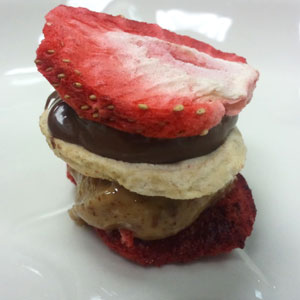 Let us know what other ways you can think of to use freeze-dried fruit when camping!
Brothers All Natural Fruit Crisps are gluten-free, soy-free, peanut-free, dairy-free, vegan, kosher and non-GMO. Learn more about them HERE.